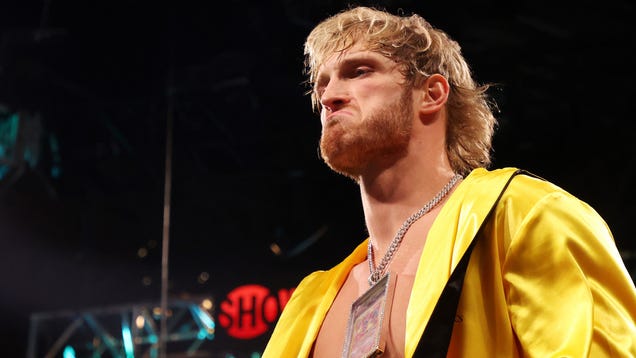 The box of first edition base set boosters has a very dubious background
Source of over 2.9 percent of human disappointment, Logan Paul, may have spent $3.5 million on a pile of fake Pokémon cards. After suspicions were raised by PokéBeach, the former YouTuber has announced he's off to Chicago to get the case of first edition base set boosters properly verified.
On December 20 last year, Not-Jake announced he'd "dropped" the $3.5 million on what he described as "sealed & authenticated" boxes of first-edition Pokémon cards. The six containers, if real, could of course contain cards worth far more than the purchase price. The question is, could there really be this many pristine, sealed base set Pokémon cards still in the wild?
PokéBeach certainly didn't think so, and started compiling evidence regarding the boxes, with the help of YouTuber Rattle.  
Tracing the origins of the box backward, the earliest sighting was on Canada's eBay, where an unknown seller with no feedback was offering the collection to a very skeptical audience. Riddled with errors, and without any reason to trust the seller, the listing was widely avoided by serious collectors. It eventually sold in March 2021 for CAD $91,300 (USD$71,900), vastly lower than should have been paid for a "Pokemon Base Set 1st Edition Factory Sealed Case." Just one of the six boxes alone would usually sell for around $430,000.
Read the full article on
Kotaku