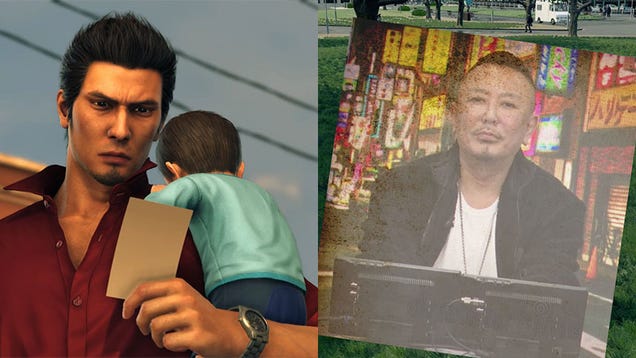 Having first been rumoured back in August, it's now been confirmed: Yakuza series creator Toshihiro Nagoshi is leaving both Sega and his own Ryu Ga Gotoku Studio. Also joining him out the door is long-time series director and producer Daisuke Sato.
The pair both posted messages on the studio's official site announcing their departure. Nagoshi's says:
As I depart from SEGA, I'm also leaving my position as the head of Ryu Ga Gotoku Studio. Thank you to the fans who have supported us and the Yakuza series for many years. You have my sincerest and deepest gratitude.
I persisted and am here now thanks to what I learned from many people around me. It's credit to the colleagues who supported such that I could hone my mindset to continuously push boundaries.
As of today, a new Ryu Ga Gotoku Studio is born where the series will live on. Though I don't know for sure what they will create, I believe the new generation will further enhance the foundation we built over the years and deliver great games to the world. To achieve that, they too need to continue to learn, challenge themselves, and grow. I ask that you continue your support of the studio's endeavors.
Once again, I would like to express my deepest appreciation to all of you. Thank you so much for your support. Stay tuned for the many new beginnings!
Read the full article on Kotaku